Silverlight MVP (Most Valuable Professional) Award
---
Hello everyone!
I got MVP award for Silverlight this year. I'm really really happy about that.  (Thanks, god! It wasn't April Fool! ).  Thanks so much, everyone! I would like to give my special thank to Justin Angel and Lilian Quek. I promise that I will try to contribute as much as I can for our community.
My MVP Public Profile : (https://mvp.microsoft.com/en-us/mvp/michael%20(soe%20htike)%20sync-4025175)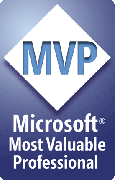 As of now, there are five MVPs under Silverlight Expertise. I'm very happy to be one of them. I hope we will get more people in future. All the best for those who are interested to become Silverlight MVP!